Would you like to make a positive change personally or professionally?
Gain insight and develop your skills
Enhance your personal growth
Boost your productivity and performance
Develop your people skills and self management
Improve your relationships (work and personal)
Challenge yourself
Achieve your goals
Do you have a question, comment or need more information?
If you do not know where you are going, every road will get you nowhereHenry Kissinger
How Wendy can help you achieve your potential
It is my passion working with individuals, teams and organisations to help you achieve your personal and professional goals.
Wendy will assist you to enhance your skills, improve your awareness of yourself and others, and to collaborate with others to achieve mutual outcomes.
You will get support in skills development and make positive changes in your work and life, improving your self-confidence, relationships, and performance.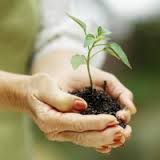 You will be enabled to apply practical techniques to achieve your full potential, aligned to your needs and priorities.
With training and coaching, you will build on your existing experience and capabilities, expanding your knowledge.
Wendy provides a supportive, fun, relaxed, professional environment for coaching and training.
Apply practical skills immediately from interactive workshops and coaching.
Be empowered to build on the successful skills you already have, while developing other skills critical to your success.
Wendy is a supportive, caring and professional coach. She has given me the belief, confidence and the tools to achieve my goals. Coaching has had a profound impact on me, professionally and personally.
Senior Manager, Insurance Industry
Well structured, good mix of activities, interactive. Great environment for team to be open, encouraging collaboration and teamwork. Facilitator was wonderful and made us feel safe. Wendy is a gifted presenter who kept the entire audience engaged and challenged throughout the whole session. I felt I learned a lot and was challenged positively and with support.
Wendy was a fantastic facilitator who really made the material engaging and applicable to real life situations.
Government client
Wendy's work is flawless. She aims to meet all participants' needs, and goes above and beyond to ensure this.
University client
Wendy has high energy, is reliable, and puts everything into what she does. She has exceptional interpersonal, facilitation and coaching skills.
Corporate client (Professional Services)
Wendy is a talented learning and development professional. Her style is interactive, energetic and learner centred. She can deal with diverse audiences in a competent, professional way, meeting varying, and sometimes some challenging participants' expectations.
Corporate client (telecommunications)
The purpose of learning is growth. Our minds, unlike our bodies, can continue growing as we continue to liveMortimer Adler