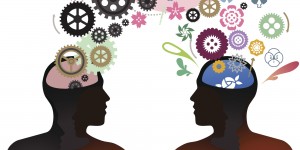 Emotional Intelligence (EI) reflects our ability to deal successfully with emotions.
Understanding yourself, others, and having self awareness is the key to building and maintaining relationships.
EI is supported by robust research, making a strong business case that IQ and technical skills is not enough for success, EI is what makes the difference.
The ability to identify emotions in ourselves and others, and to express and manage these emotions appropriately, is essential for interpersonal communication. EI is vital to personal and professional success, enabling us to build effective relationships with our internal and external stakeholders. It is also about understanding the impact of our emotions on our thoughts, decisions and actions.
EI workshops will enable you to develop your awareness and practical strategies for enhancing your people skills, connecting with others, building trust and rapport, while managing yourself, and your relationships with others. You will be given the tools to enhance your ability to recognise and appropriately respond to both yours and others' emotions
By being emotionally intelligent, you are able to improve your communication, relationships, teamwork, leadership, resilience, employee/customer engagement and performance.

Recent research shows a direct positive correlation between a leader's people skills/EI levels, to improved employee engagement levels, increased customer service, and ultimate positive impact on the organisation's results and profits. Likewise, there is a direct link between an employee's level of EI, and their performance.
Emotional intelligence is now recognised as a key factor in employee/leadership performance and success. Effective leaders and people are able to lead themselves first, before leading others – managing your own emotions, enables you to be in touch with other's emotions, thus managing relationships.
Leaders with developed EI have more motivated teams, improved communication, trust, teamwork and collaboration.
Your EI workshop could be customised for any of the above – e.g. for dealing with colleagues, customers, change management, resilience, leading with EI, engaging your team and self management.
Key content can include:
Introduction and definitions of EI
Practical application of EI models
Understanding emotions and drivers of behaviour
Emotional regulation techniques to manage your emotions and respond appropriately
Tools and skills to be resilient, and have emotional agility
Perceiving emotions accurately in others to build empathy and rapport
EI competencies of self-awareness, self-regulation, motivation, empathy and interpersonal skills
Links to neuroscience, positive psychology and brain based leadership
You also have the option of using a relevant EI tool for individual and team development.
Wendy is accredited to administer, coach, debrief and facilitate, using the Genos and MSCEIT Emotional Intelligence assessments, as well as the Realise 2 Strengths Practitioner and Team Strengths Practitioner tools.
If your emotional abilities aren't in hand, if you don't have self-awareness, if you are not able to manage your distressing emotions, if you can't have empathy and have effective relationships, then no matter how smart you are, you are not going to get very far.
Daniel Goleman
What really matters for success, character, happiness and life long achievements is a definite set of emotional skills – your EQ — not just purely cognitive abilities that are measured by conventional IQ tests.
Daniel Goleman